Nanoray and Analytical and Bio Science Instruments will jointly exhibit at booth R004 in Hall 2 of Nangang Exhibition Hall from 2019/8/21 to8/24
On-site automated X-ray inspection equipment and motor predictive maintenance equipment will be exhibited.
Welcome everyone to visit us.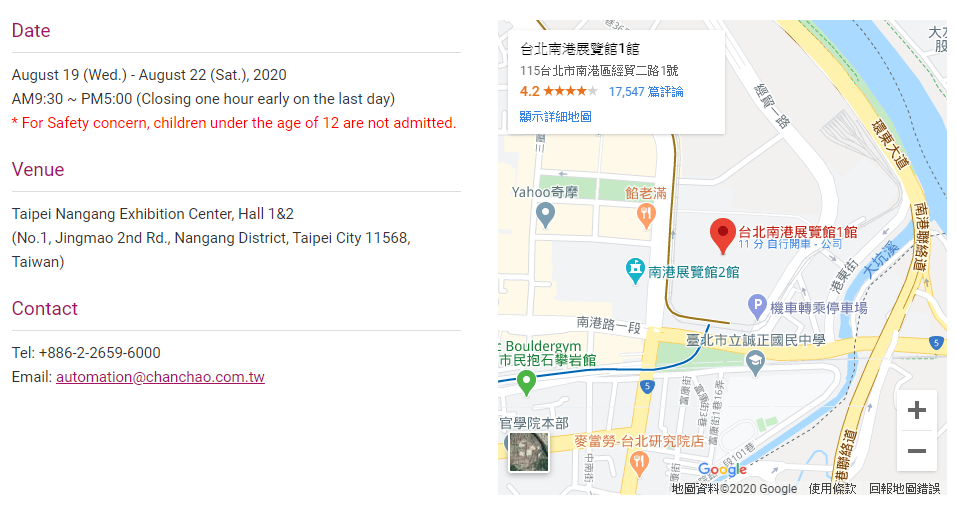 Please visit in advance to visit
https://www.chanchao.com.tw/preReg/index.asp?id=DAUI2019
Qualifications
This is [non-ticket exhibition], you can apply for "Admission Ticket QRCode" online before the exhibition
Login and admission steps
STEP 1. Login / Register Member.
STEP 2. Confirm the basic personal information and complete the registration procedure.
STEP 3. Show "QRCode of Admission Ticket" to the entrance during the exhibition period to scan the entrance.